Google I/O 2021 has finally ended and the company had some major announcements to share. Starting off the campaign, Google CEO, Sundar Pichai revealed the goal of the company to build a more helpful Google for everyone.
Similarly, the program featured a ton of new announcements that are just out of this world. So let us get right into it.
Google I/O 2021; Android 12 Is Officially Here
Google I/O 2021 saw the much-awaited unveiling of the Android 12. The new Android OS is equipped with new features that make you feel the phone is custom-made only for you.
The brand new 'Material You' design of Android 12 will offer variations of colors and customization for the users. Also, users can specifically change system colors to match their wallpaper. How cool is that!. Also, a new privacy dashboard and privacy features have been added to the OS.
Finally, the beta version of the OS will be made available by 11 device makers:
Google Pixel

One Plus

Realme

Xiaomi

Sharp

Tecno

Asus

Oppo

TCL

Vivo

ZTE
Here you will be able to test the new system hands-on on the phones
Working On Google Platforms Will Be Fun
Google's new big step in optimizing workspace comes from 'Smart Canvas'. A new office software which will make life easier between the google products.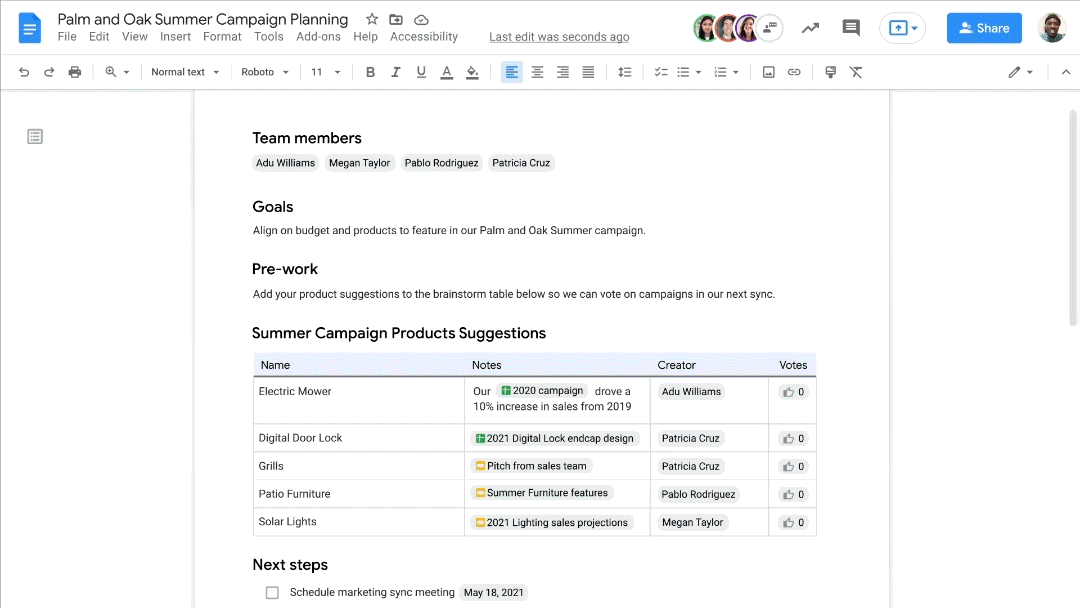 Some of the highlights include 'smart chips' that will let you link between workspace apps. Also, Meet video can be directly accessed through Doc, Sheets, and Slides
Google And Samsung Merge Tizen & Wear OS
Google and Samsung have joined hands to combine both Samsung's Tizen and Google's Wear OS (called Wear now) for longer battery life and fast app launch.
LaMDA: Google's AI Language Model
Google introduced the latest breakthrough in natural language understanding LaMDA. It is a language model for dialogue application that will able to carry conversations with people about anything.
In the pre-recorded video demo the technology posed as Pluto talking to a paper airplane.
Google Lens & Camera Upgrades
Cameras are the new trending thing in the world. Whenever people talk about the phone they talk about cameras and photos. So, Google is working to improve its camera's image capturing capabilities so that it can replicate the skin tones accurately.
Adding to that, Google photos is bringing new 'cinematic moments' features that combine two photos to create a moving image effect in GIF format. And there is also the addition of memories features that study your visual patterns in the photos to create it.
Finally, separate password-protected space will also be provided by Google Photos. The photos that are password protected don't appear while scrolling on the app.
Google Password Manager Will Let You Change Site's Password From Inside The Manager
If a third-party breach occurs and your password gets compromised, Don't worry, Google has got you covered. In such a case, the user can directly change your password with the 'quick fix' feature in chrome.
Google Maps Are Changing The Game
Google has completely revamped the concept of Google Maps with its new AI-driven improvements. Now, the user can see virtual street signs, navigate through complex junctions and find their way through the toughest buildings.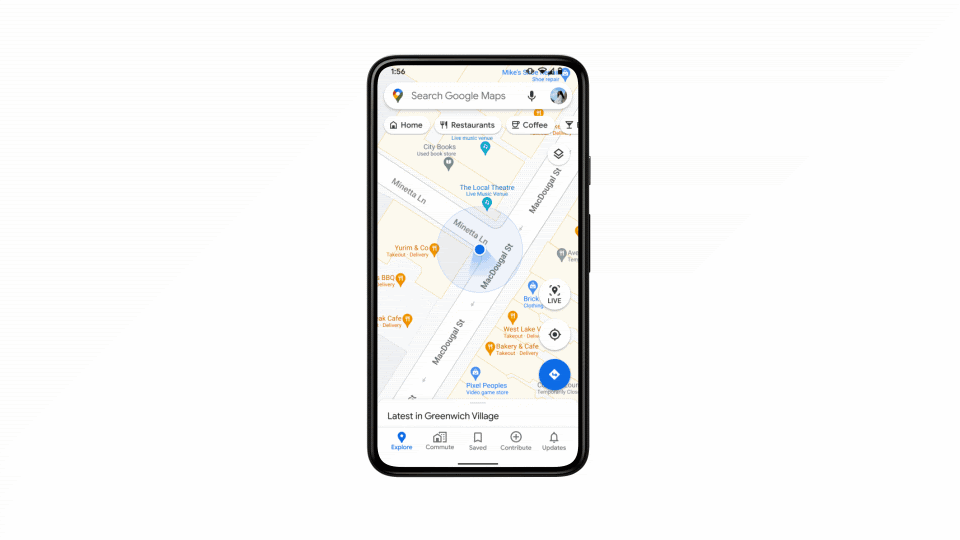 Similarly, it will also soon be able to suggest the most fuel-efficient routes to reduce emissions and fuel consumption.
Google Health Features
Google has come up with a new health tool that lets users take a photo of a problem in your skin area and help them better understand the complexities.
Might Like: Will We See Google Pixel 6 At The Google IO 2021?
Adding to that, Google became the first company to become carbon neutral and aim to operate on it 24/7 by 2030.
Other Major Updates From The Event
Apart from some of the standout features Google revealed a ton of new features which were as following;
TPU v4 single v4 pod with 10x interconnect bandwidth

Quantum Computing

Smarter Searches and Recommendations

Shopping using Google Lens

Project Starline creates a 3D model of a person
So, these are some of the changes that Google has announced and they are pretty fantastic. Google also announced 3 Billion active Android devices reaching another milestone. We hope to see such innovation in the future as well from Google.