YouTube has been one of the oldest video content streaming platforms worldwide, and now it has come up with yet another surprise called YouTube Shorts.
YouTube Shorts is a platform where you can publish short videos just like in TikTok. Currently, the new platform is available to users in more than 100 countries.
YouTube Shorts Overview
YouTube Shorts is widely regarded as TikTok's competitor. It first came to India on a limited scale last year and then expanded to other markets including the US and UK.
Despite the competition, YouTube Shorts have successfully established itself with users seeking fast entertainment.
If you are in one of the countries that already have YouTube Shorts support, you have likely seen the banner for these short videos on the app. As with Snapchat, TikTok, and similar offerings, YouTube Shorts videos aren't very long; With limited functionality, users can quickly flip through them right on any video.
Creators have already embraced this new service, and it's not surprising why – it's easy to add the short videos they've already made for other platforms. Similarly, YouTube is an extremely popular destination with a large audience.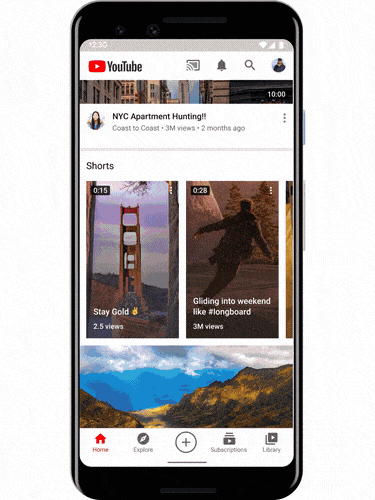 Short edits of your longer videos could attract new viewers who can click through to the creator's channel. YouTube Shorts was released in beta about a year ago with multiple tools for YouTubers, including a multi-segment camera that allows users to stitch multiple clips together.
Also Read: TikTok Rolls Out Feature to Apply for Job from the App
In addition, YouTubers have access to video speed controls and the ability to embed music into their YouTube videos from the song library. In the last few days, the feature has been updated to include audio samples from YouTube videos.
Audio sampling was introduced to users in some markets last week, although it will be a while before all developers can access it.
As YouTube Shorts expands into the global marketplace, additional features and tools are likely to be introduced for both users and YouTubers, including the ability to more easily find longer YouTube videos that are used to make short films.